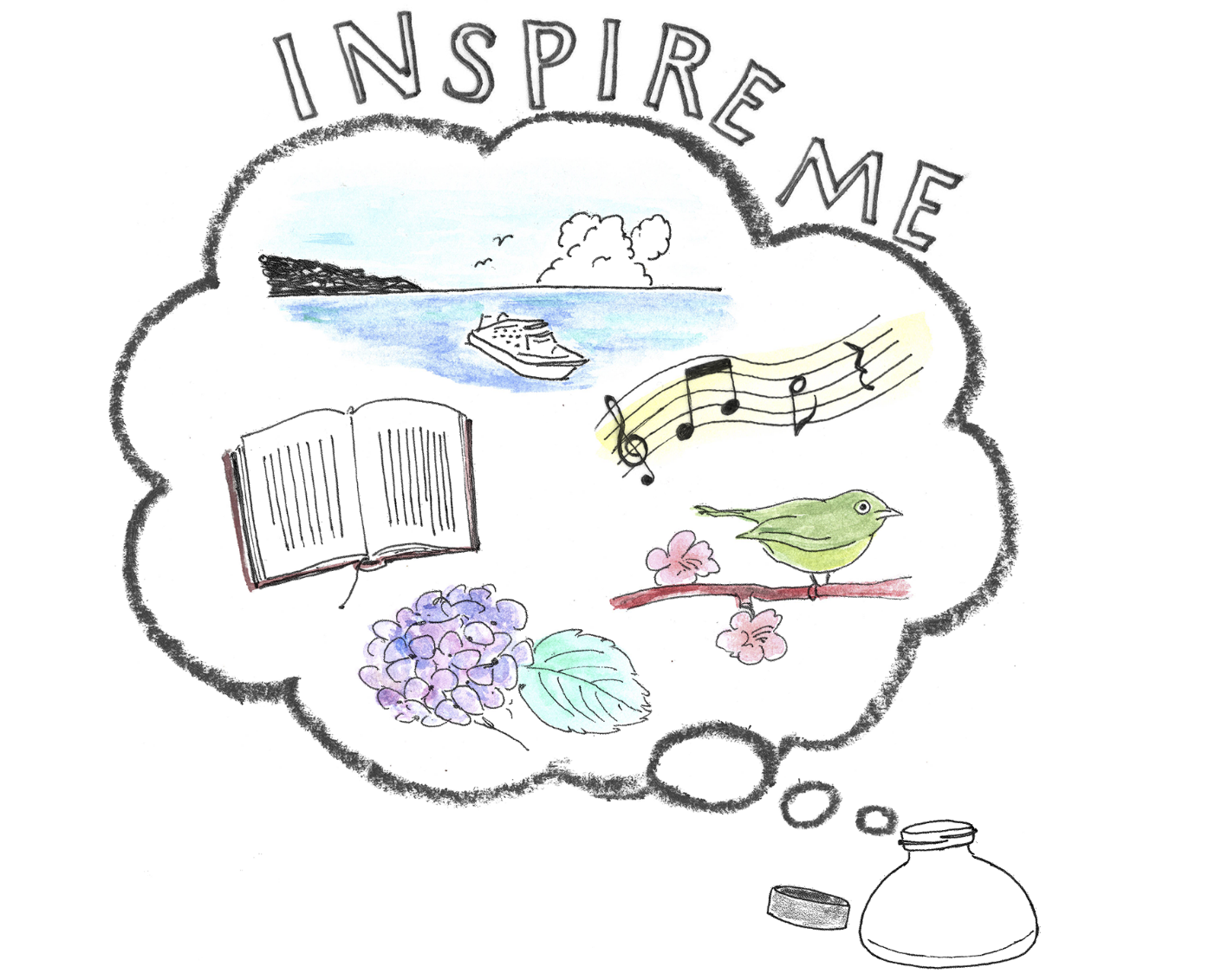 Inkstand Post - Guided
Let us bring your imagination to life. Share your colour story with an image or words, and we'll create a bespoke ink bottle to be delivered to your door. Turn your inspiration into a one-of-a-kind colour to keep by your side.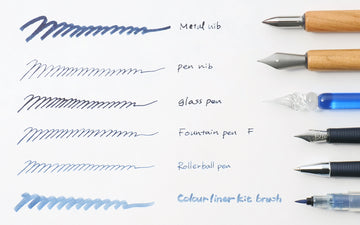 Your ink can be used with a variety of pens from fountain pens to rollerballs and glass pens. Every writing tool will bring out a unique expression of the ink colour and characteristics. Finding your favourite pairing is one of the joys of writing with inks.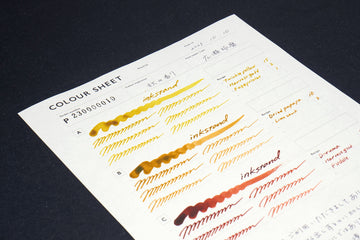 Colour swatch sheet
Receive three colour swatches by post, prepared specially for you. Preview the actual colours to confirm your colour selection. (+ ¥550)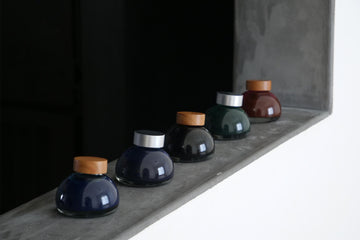 Cap finish
Make an aesthetic statement with a cap finish of your choice. Choose from Japanese cherry wood or aluminium to complement your space and furnishings. (+ ¥3,300)
Inkstand Post - Guided
Sale price
¥5,500
Regular price
tax included
---
Colour
White, white-based and very pale colours cannot be reproduced due to the nature of our inks.
We use Bank Paper for colour matching. Colour appearance and feathering may vary depending on paper quality.
Digital colour representation
Colour discrepancies may occur due to individual device, monitor and/or browser settings. To preview actual colours, please select the colour swatch option.
Shipping
Your ink or colour swatches will typically ship in 3 business days from order confirmation. If you have any questions, please don't hesitate to contact us.
Order
Returns and exchanges are not accepted on order-made inks.
The maximum order quantity is 10 bottles. Please contact us via our enquiry form if you would like to order more.
Colour swatch sheet
The shipping charge includes the shipping of bottled ink.
For combined orders of Inkstand Post and stock items, all items will ship together with your bottled ink. If you wish to receive stock items without delay, please place a separate order.
Scan the QR code provided on the sheet to order your colour online.
This product is a pigment ink.
Shake bottle well before use.
If swallowed, give water and seek medical advice. In case of contact with eyes, rinse with water and seek medical advice.
Store in a cool, dry place away from direct sunlight.
Use the pen regularly to prevent ink from drying on the nib.
Designed and tested for pens sold at Kakimori and Inkstand. May not be compatible with other pens.
品名
Blended ink
Volume
35ml
サイズ
H48 x Ø58mm
重量
120g
素材
AS resin plastic (cap),
Glass (bottle),
PE (washer)
製造(人)
Yamamura Glass Bottle Manufacturing (bottle),
Turner Colour Works Ltd. (ink),
製造(国)
Japan