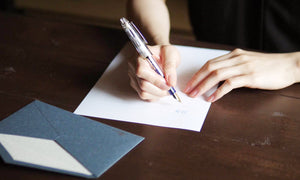 Letter writing
Writing with personal flair
Digital communication is a part of everyday life, but when it comes to your heartfelt thoughts, why not write a letter by hand?

A handwritten message delivers much more than just words.

In this tutorial we'll show you some simple ways to make your letter stand out. We hope you'll be inspired to write to someone.