Nib holder - Tokushima indigo
Sale price
¥12,740
Regular price
tax included
---
The wood grain is complemented by aizome, Japanese indigo dyeing
Comfortable length for writing
For nib compatibility, see Learn more
The nib holder will gradually brighten to a true indigo colour with use and handling. If the nib holder becomes dry, apply some beeswax.
Friction may cause the colour or beeswax finish to transfer.
To prevent distortion and discolouration, avoid soaking in water, sudden temperature changes or extreme heat, and prolonged exposure to direct sunlight.
When removing the nib from the nib holder, gently pull it out while turning to avoid dislodging the nib mount.
Due to the nature of the material and treatment, grain and colour will vary between pieces.
If marked with ink, wipe clean with a soft, clean cloth.
After rinsing, shake well in a downward motion to remove any water or ink from the nib mount before inserting a nib.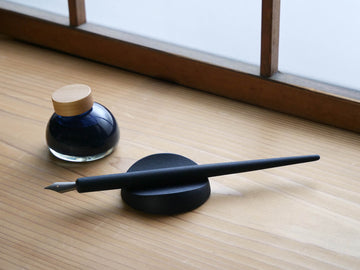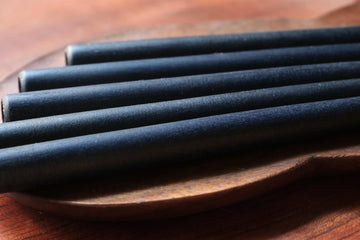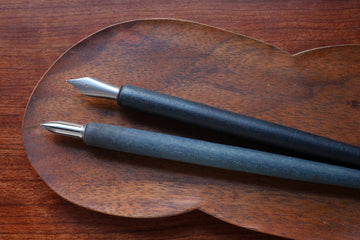 品名
Nib holder - Tokushima indigo
サイズ
H178 x Ø11mm
重量
9g
素材
Japanese cherry,
indigo dye (stem),
plastic (nib mount)
デザイン
Makoto Koizumi
製造(人)
Nakamura Woodworks (nib holder),
Tachikawa Pin (nib mount),
Maito Design Works (indigo dying)
製造(国)
日本
Estimated dispatch time: Within 5 days of order confirmation
Free shipping: Orders over ¥8,000 incl. tax (domestic)/¥17,000 incl. tax (international)
For more information on payment and shipping, view the Shopping guide.